Expert Worcester Painting Contractor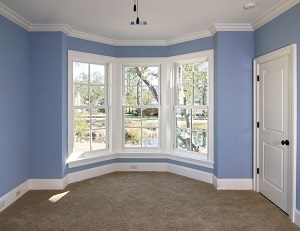 The experienced professionals at Frank Demore Painting offer a wide range of home improvement services, from interior and exterior house painting to floor installation and popcorn ceiling removal. If you have a home improvement project that you would like to get started on, but don't know where to begin, consider calling the expert Worcester painting contractors at Frank Demore Painting. We always work hard to ensure that every project we touch has quality workmanship and unsurpassed customer satisfaction. Let us help you with your next home improvement project and we will show you the finest quality of work around!
Worcester House Painting
House painting is not our only service, but it has been the core of our business for 20 years. We have built a reputation for being a professional, high-quality painting contractor in the Worcester, MA area because of our commitment to excellence. We rely on superior products to ensure a long-lasting and beautiful painted finish on any wall or home. Additionally, we are careful to take every precaution necessary to protect your furniture, décor, and floors from paint. Whether it is the interior or exterior of your home that needs painting, Frank Demore Painting can tackle any painting project.
Worcester Floor Installation
If your Worcester home has aging, deteriorating floors, you may want to consider replacing them with new, high-quality floors. At Frank Demore Painting, we offer a variety of attractive tile flooring options, as well as prefinished wood flooring in many different finishes. Replacing your old flooring with new, appealing floors will make your home feel new and refreshed and can even add value to your property. If you hire us for all your Worcester flooring needs, you will be thrilled with both the craftsmanship and the installation of your new floors.
Worcester Deck Staining, Painting, and Refinishing
Great for gatherings and relaxation, your deck could be the centerpiece of your Worcester property. However, because it is outside and exposed to the elements throughout the year, your deck will get worn down over time. Rain and snow and dirt and wind all work together to put wear and tear on your deck. Make sure your deck is protected by having it professionally finished. Whether you need to have your deck stained or painted for the first time or it is due to be refinished, our knowledgeable team can make sure your deck has the protection it needs.
Worcester Popcorn Ceiling Removal
Most homeowners dislike popcorn ceilings. They can't be cleaned or painted, can make your home seem dated, and tend to become dingy and dirty-looking over time. If your home has popcorn ceilings that you want removed, we can help you with that! Our popcorn ceiling removal process ensures that your unsightly popcorn ceilings will be safely removed without damaging your ceiling.
Worcester Power Washing
Periodically, your home exterior needs to be power washed to remove any grime or dirt build up. Having your Worcester home professionally power washed can leave your home looking newer and more appealing. Additionally, incorporating occasional power washes into your home maintenance schedule can prevent damaging build up from accumulating on your siding. However, power washing can be tricky. It is best to hire qualified experts to power wash your home to avoid any accidents or damage to your property. Our team will be happy to help you power wash your siding, patios, and driveways to get your property looking its best.
Worcester Home Improvements
In addition to all of these Worcester home improvement services, Frank Demore Painting offers a wide variety of additional services, such as window cleaning, drywall repair, and gutter cleaning. If you have any home improvement project, big or small, that you need help with, contact us today to see if we can help with what you have in mind.
At Frank Demore Painting, we pride ourselves on offering the highest quality work and customer satisfaction. We strive to put our customer's needs first with every job we take on, so you can rest assured that at the end of the day your expectations will be met or exceeded. If you are looking for a Worcester painting contractor or have a home improvement project that we can help with, reach out to us to see what we can do for you!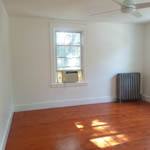 Our Worcester painting contractors decided thqat this job needed us to spray finish the ceilings and exsisting woodwork and some doors....Read More
If you need a professional Massachusetts painting contractor in Worcester, MA, please call Frank Demore Painting at 508-598-2424 or complete our online request form.