Superior Quality Sudbury Painting Contractor Services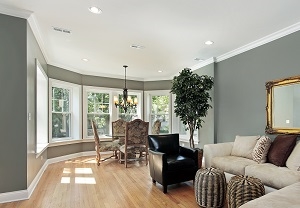 In the charming town of Sudbury, Frank Demore Painting stands tall as the unrivaled choice for those seeking a painting contractor that embodies perfection. What truly sets us apart is our unwavering commitment to the artistry of painting. With an acute understanding of Sudbury's distinct architectural landscape and design preferences, we infuse each brushstroke with a touch of brilliance that resonates with the town's unique character. Our team's meticulous attention to detail, coupled with our use of the finest materials, results in transformative paintwork that brings out the best in every Sudbury home.
Frank Demore Painting's reputation as Sudbury's top choice for a painting contractor is founded on trust and excellence. Our highly skilled professionals take the time to understand your vision, ensuring that every project reflects your personal style and preferences. From historic homes that require meticulous restoration to modern residences seeking a fresh transformation, we tailor our approach to suit each project's individual needs. It's this level of dedication, coupled with our passion for enhancing the beauty of Sudbury, that has made Frank Demore Painting the go-to partner for homeowners who demand nothing short of perfection. Experience the difference for yourself – contact 508-598-2424 and let us elevate your Sudbury home to new heights of beauty and sophistication.
Captivating Sudbury Homes with Frank Demore Painting: Where Dreams Take Colorful Form
Sudbury's landscape is a canvas of captivating homes, each telling a unique story through its architecture and design. At Frank Demore Painting, we understand the essence of Sudbury's residential beauty and specialize in bringing those stories to life with our exceptional house painting services. Our team's keen eye for detail and profound understanding of the town's architectural nuances allow us to enhance and preserve the charm of Sudbury homes. Whether it's reviving the elegance of a historic gem or adding a modern twist to contemporary residences, we tailor our approach to each project, ensuring that your home reflects not only your vision but also the spirit of Sudbury. With a commitment to excellence and a passion for creating lasting impressions, Frank Demore Painting is the trusted partner to turn to for exterior painting in Sudbury.
About Sudbury
Sudbury, MA, boasts a unique blend of historical heritage and modern charm, showcased through its stunning homes and picturesque landscapes. The town's distinct architecture and community values create a one-of-a-kind atmosphere that deserves to be celebrated and preserved. If you're a Sudbury homeowner looking to elevate the beauty and character of your residence, Frank Demore Painting is here to help. Our expertise in capturing the essence of Sudbury through exceptional painting services makes us the perfect choice. Contact us today and let us transform your home into a masterpiece that reflects the essence of Sudbury with painting contractor services.
If you are looking for a professional painting contractor in Sudbury, MA then please call Frank Demore Painting at 508-598-2424 or complete our online request form.