Superior Quality Sudbury Painting Contractor Services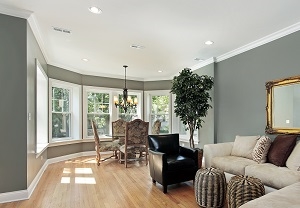 As a homeowner, the time is going to come that you need to locate a Sudbury painting contractor. Painting your home, inside or out, is not the type of task that you should leave to just anyone, including trying to do it on your own. Wise and informed homeowners know that the name to rely on is Frank Demore Painting.
Since 1998, we have been the preferred painting contractor for a variety of essential, residential tasks, including interior and exterior painting in Sudbury, MA. This is the type of project that can completely transform your current house into the home of your dreams. Of course, as adept as we are with the process of painting, it also comes down to the choice materials we rely on.
Using top brands, like Benjamin Moore, ensures that we end up with the finest overall results. We genuinely care about the outcome of your job, because we genuinely care about our clients. Don't take chances or end up sacrificing quality, when it comes to the work that goes into your paint job.
Expert House Painter in Sudbury
As the local leading house painter for residential interior and exterior painting services in Sudbury, MA, we like to help educate our customers. When it comes to painting the exterior of your home, here are some things you should keep in mind:
Your house doesn't have to look rundown for you to wait to paint. If you would like to change the color or help safeguard the exterior with a barrier of fresh, quality paint, that is plenty enough reason to do so.
On the other hand, even if you want to keep the same color, don't put off getting your home painted. Your house can look amazing with the same color, but a more vibrant and freshened up look. If you have found a color that works for you that is great, just don't let it get old and dingy looking.
Painting your home's exterior does help to increase the property value. Even if you are not planning on selling your home, any time soon, there is nothing wrong with wanting to maximize the property value of your biggest and most important investment.
For All Your Sudbury Home Repairs – Call on Frank Demore Painting
The Frank Demore Painting team will also be there for you to provide you with essential services like popcorn ceiling removal, paint stripping and window cleaning. We are dedicated to helping our customers get the quality service and results that they deserve. We make it a point to excel in all the service work we do, be it residential painting or home repairs.
If you are looking for a professional painting contractor in Sudbury, MA then please call Frank Demore Painting at 508-598-2424 or complete our online request form.