Window Cleaning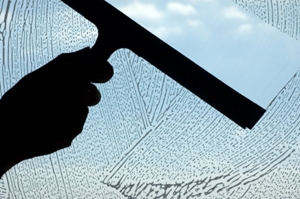 It is no wonder that window cleaning in Hudson, MA and the surrounding areas is such a high demand service. Few features of your home show dirt, grime, spots and other blemishes, as easily as windows do. Yet having the ability to clean the windows is not an easy task, and certainly not something that a homeowner should attempt to do on his or her own.
This is the type of project that should be left to professionals, like our crew here at Frank Demore Painting. As a family owned and operated business, we personally and professionally understand the desire for a clean home, including the windows. Your home is your biggest and most important investment.
We want to be a part of helping you keep it looking its best, at all times. With over 20 years behind the company name, and 100 years behind the family history in the business, you can feel confident about the level of work that our painting contractors do. Whether you hire us for a house painting project or to clean your windows, our main priority is to earn 100% customer satisfaction, for every job we do.
Expert Level Window Cleaning Services in the Hudson Area
How windows get so dirty is no surprise; exposure to the elements not only subjects the surface to dirt, it also is how smudges, streaks and other marks are formed. Here are some reasons it makes sense to bring in an industry pro to handle window cleaning in Hudson, MA and the surrounding areas:
Obviously, you want your home to look its best and have the most curb appeal. However, with windows it is more than that. Dirty windows ruin your ability to have an unobstructed view. It is like trying to enjoy the panorama while wearing dirty, smudged and streaked eyeglasses.
Left untreated, some of the debris that forms can damage your windows. If etch marks appear, the only solution will be replacement. Ridding the frames of contaminants, such as mold, also helps decrease the likelihood of damage occurring.
It is much safer to let a professional window cleaner handle the job, as opposed to trying to take care of this project, on your own. This is especially important if you live in a multi-level dwelling. With a true professional taking care of the window washing, you are guaranteed excellence in results for each window.
Hire the Best Local Professional for Your Window Cleaning
Let Frank Demore Painting provide you with the window cleaning services that you want, need and deserve. We look forward to having the opportunity to work with you and help improve the look of your home.
Not just for curb appeal but for your own personal enjoyment. Take the safe and smart approach and let industry experts tackle services like window cleaning.
If you would like an estimate for window cleaning in Hudson or the surrounding areas, please call 508-598-2424 or complete our online request form.
Recent Articles
How Professional Power Washing Services Will Improve Your Home - Your Lincoln home is your biggest investment so you want to be able to take the best care of it, as possible. Keeping it looking good and free from potentially harmful contaminants is an essential part of maintenance and upkeep. Yet this is not the type of thing that you can keep up with, on your own. You need a professional contractor that offers services such as power washing in Lincoln, MA … Read More


Top Reasons to Get Professional Exterior Painting Work Done This Year - Being a Concord homeowner is an honor and a privilege. With ownership also comes great responsibility though. One of those responsibilities is making sure you keep your home looking good, inside and out. A common problem that develops though is that you become oblivious to how the exterior of your home looks, to other people. Hence the reason many homeowners invest in routine exterior painting services in Concord, MA … Read More