Top Quality Floor Installations
Installing new floors will add value to your home and bring you many years of enjoyment. The floor covers a lot of space, so even when installing floors in one room, it can make a significant difference.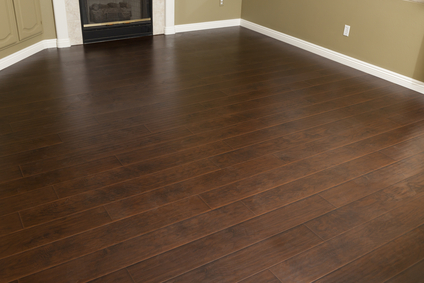 When you need flooring installation in Massachusetts, call Frank Demore Painting. Our painting contractors offer a wide range of services including professional floor installations. Improving your home will always pay in the short term as well as the long term. You get to immediately enjoy the changes and your home will be much more desirable if you decide to sell.
Let us help you add outstanding value to your home with our top-quality workmanship. Our floor installation contractors invest in each project, making sure you are happy with our precision work. We can help you completely change the way your home looks, so let's get started on the right track with an estimate. Call today!
Prefinished Wood Floor Installations
If you love the classic beauty of solid wood, we can install your prefinished wood floor for you. Since the finish is already processed into the floor, the installation will be much quicker. You have a lot of beautiful wood finishes to choose from. Give us a call so we can go over some options with you!
Oak
Red Oak
White Oak
Cherry
Hickory
Maple
Hard Maple
Birch
Bamboo
Cork
Engineered Wood
Laminate Wood
Tile Floor Installations
Tile floors are wonderful if you have a home with pets or just love the feel of a cool stone under your feet. It's very beautiful and available in so may styles and materials. You have a wide range of choices in materials for every budget. You can even create your own style by using tiles in different colors or tile patterns. Tile floors look great in every room and it's one of the most classic flooring options you can choose.
If you are planning to remodel and need a tile floor installation expert, Frank Demore Painting would love to offer you an estimate.
Ceramic Tile Floor Installation
Faux Wood Tile Floor Installation
Travertine Floor Installation
Porcelain Tile Floor Installation
Natural Stone Tile Floor Installation

Slate
Marble
Granite
Stone
Pebbles
Onyx
Quartzite
If you need a professional Floor Installation in Massachusetts, please call Frank Demore Painting at 508-598-2424 or complete our online request form.
Recent Articles
How Professional Power Washing Services Will Improve Your Home - Your Lincoln home is your biggest investment so you want to be able to take the best care of it, as possible. Keeping it looking good and free from potentially harmful contaminants is an essential part of maintenance and upkeep. Yet this is not the type of thing that you can keep up with, on your own. You need a professional contractor that offers services such as power washing in Lincoln, MA … Read More


Top Reasons to Get Professional Exterior Painting Work Done This Year - Being a Concord homeowner is an honor and a privilege. With ownership also comes great responsibility though. One of those responsibilities is making sure you keep your home looking good, inside and out. A common problem that develops though is that you become oblivious to how the exterior of your home looks, to other people. Hence the reason many homeowners invest in routine exterior painting services in Concord, MA … Read More