Water & Fire Restoration Services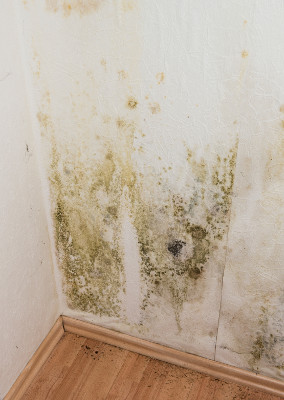 Frank Demore Painting is an experienced water and fire restoration company in Hudson, Massachusetts. We have spent many years in the home repair and improvement industry, so we are the team to call when you need help after fire or water damage. Whether it's a house flood due to a storm or plumbing leak, or a grease fire destroys your kitchen, we can put your home back together quickly.
Our restoration contractors include skilled carpenters, plumbers, electricians, drywall experts, and other construction professionals. We can take care of everything from the water extraction and odor remediation to the final repairs and painting work. When disaster strikes, know you have the help you need from a local family-owned restoration company.
About Water Damage Restorations
It can be amazingly stressful when water floods a home. Whether it's damage from a flash flood, a storm surge, or a plumbing leak, water can rise quickly inside a house. Not only do the floor and walls suffer damage, but all your belongings do too. In addition, your safety could be on the line if mold sets in. Don't suffer through water damage alone. Call Frank Demore Painting and our professionals will gladly help you get through this. Here are a few things that need to happen right away.
Extract the flood water
Remove wet and damaged building materials
Remove salvageable belongings
Dry the home
Dehumidify the air
Treat mold and mildew
Odor removal
Repair the damage
About Fire Damage Restoration
Fire damage results in several problems. On top of the stress it causes, the home will be saturated with water after the fire is put out. The odor will permeate everything in the house. So what's left is a charred, scorched, stinky, wet mess.
Fire damage restoration often involves extensive repairs. For this, you need a restoration contractor who has the skill to handle it all. Frank Demore Painting is the professional contractor who provides a full range of fire damage restoration services in Massachusetts. We have the skilled and experienced construction crew to fully restore your home.
If you would like more information about our Hudson Water & Fire Restoration Services, please call 508-598-2424 or complete our online request form.
Recent Articles
How Professional Power Washing Services Will Improve Your Home - Your Lincoln home is your biggest investment so you want to be able to take the best care of it, as possible. Keeping it looking good and free from potentially harmful contaminants is an essential part of maintenance and upkeep. Yet this is not the type of thing that you can keep up with, on your own. You need a professional contractor that offers services such as power washing in Lincoln, MA … Read More


Top Reasons to Get Professional Exterior Painting Work Done This Year - Being a Concord homeowner is an honor and a privilege. With ownership also comes great responsibility though. One of those responsibilities is making sure you keep your home looking good, inside and out. A common problem that develops though is that you become oblivious to how the exterior of your home looks, to other people. Hence the reason many homeowners invest in routine exterior painting services in Concord, MA … Read More