Power Washing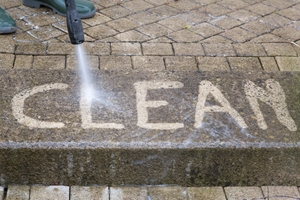 Getting professional power washing in Hudson is a great way to deep cleanse the exterior of your home, and surrounding surfaces. What is most important is that you get a true professional to handle the job for you. Relying on a self-proclaimed pro who doesn't use caution when cleaning, could end up damaging your exterior instead.
This is also not the type of task that you want to try to take care of on your own. Too many homeowners think this is the perfect DIY task and rent a pressure washer from their local home improvement store. The problem with that is you are not going to get the deep level of clean that you really need.
Make the smart move and partner with Frank Demore Painting for house cleaning service work like this. Since 1998 we have been offering the finest in home improvement services, including exterior house washing. Whether you want this as part of a house painting job or just on its own, we can take care of it for you.
Expert Level Power Washing Services in the Hudson Area
Many people do not realize the importance of power washing in Hudson, MA and the surrounding areas. Some examples of why it is so essential are:
It increases the curb appeal of your home. If you want the focus of your exterior to be on how good it looks,this is something that you need to take care of, on a regular basis. Over time, built up grime makes even the most picturesque of homes look rundown and unappealing.
Aside from good looks, another essential reason for cleaning your exterior is to act as a step for preventative maintenance. Your siding, walkway,s patios and more will all benefit from staying clean. This helps prevent the likelihood of certain problems developing and leading to repairs or replacement.
When you make your home look better and take better care of it, you can expect the value to go up. Your home is your biggest investment so it only makes sense that you would want to maximize the property value. If you are planning on selling your home, this can add as much as $15,000 to the price, according to the National Association of Realtors.
Let us improve the look, condition and value, with professional pressure washing. Give our painting contractors a call today to get started.
Hire the Best Local Professional for Your Power Washing
Frank Demore Painting is a family owned and operated business and we genuinely care about the satisfaction of our customers. We look forward to working with you and providing you with the results that you want, with a power washing from an industry expert. Give us a call right now to set things up.
If you would like an estimate for power washing in Hudson or the surrounding areas, please call 508-598-2424 or complete our online request form.
Recent Articles
How Professional Power Washing Services Will Improve Your Home - Your Lincoln home is your biggest investment so you want to be able to take the best care of it, as possible. Keeping it looking good and free from potentially harmful contaminants is an essential part of maintenance and upkeep. Yet this is not the type of thing that you can keep up with, on your own. You need a professional contractor that offers services such as power washing in Lincoln, MA … Read More


Top Reasons to Get Professional Exterior Painting Work Done This Year - Being a Concord homeowner is an honor and a privilege. With ownership also comes great responsibility though. One of those responsibilities is making sure you keep your home looking good, inside and out. A common problem that develops though is that you become oblivious to how the exterior of your home looks, to other people. Hence the reason many homeowners invest in routine exterior painting services in Concord, MA … Read More