Superior Quality Wayland Painting Contractor Services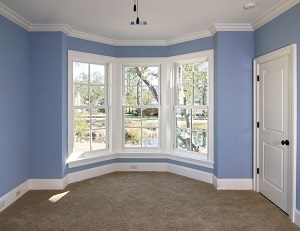 It makes sense to want to feel confident that you are hiring the right Wayland painting contractor for your residential work. Since 1989, the name locals have been entrusting is Frank Demore Painting. We take great pride in the work that we do and your job is our number one priority, while we are on it.
We are a family run business offering a wide variety of essential home improvement services, including expert interior and exterior painting in Wayland, MA. We also make it a point to use only the finest materials, such as Benjamin Moore paints. No matter how good our work may be, it is only as good as the products we employ to complete the project.
We have earned the impeccable reputation that we have as a local painting contractor by going above and beyond, when it comes to taking care of our customers. Make the smart choice today and call on us to tackle your painting project. Your total satisfaction is our primary professional focus and objective.
Expert House Painter in Wayland
It doesn't take much for the exterior of your home to begin to look rundown. One of the best ways to combat this is with services from an expert house painter in Wayland, MA. Some other benefits of getting this task taken care of include:
Improve the Property Value – Your home is your biggest and most important investment. So it makes sense to want to opt for professional services which will maximize the property value of your home, even if you are not planning on selling.
Preventative Maintenance – When a true industry expert handles your house painting job, they have to first prepare the surfaces. This means addressing the need for repairs like rot. These are issues that would, otherwise, go unnoticed. Fresh paint also creates a new protective shell around your home, reducing the likelihood of problems arising any time soon.
Personalize Your Home – You want your house to feel like your home and it should reflect your personal style and tastes, in every way possible. This means being able to let the exterior paint be the color you want, instead of just settling for what it was when you moved in.
For All Your Wayland Home Repairs – Call on Frank Demore Painting
The good news is that Frank Demore Painting also provides expert services like power washing, window cleaning and drywall repairs. Our family history in the home repair business spans back over 100 years.
So let our experts go to work for you, with whatever task you have in mind. We look forward to working with you and providing you with the quality service work you deserve.
If you are looking for a professional painting contractor in Wayland, MA then please call Frank Demore Painting at 508-598-2424 or complete our online request form.