Paint Stripping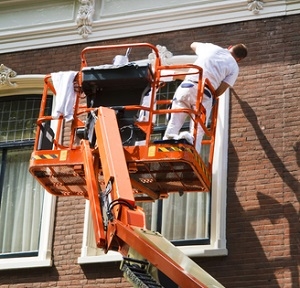 Paint stripping is a vital step in wiping the slate clean essentially. It is something carried out usually for the exterior of a home or wood surfaces. Paint stripping in Hudson and the surrounding areas of Massachusetts is a great way of returning to a clean surface in order to paint or stain it anew.
It is also important because a common mistake people make is trying to paint over the surface, as it already is. This is a common error homeowners make when performing DIY painting work. However, hire the wrong self-proclaimed painting pro, and they may bypass this step too.
This is because the damaging effects won't be evident at first, and you have already paid them for the job. Painting over a surface that has not been stripped will result in problems like peeling paint, over time. Let the experts here at Frank Demore Painting provide you with the work and results that you want and deserve.
Expert Level Paint Stripping Services in the Hudson Area
Not sure you are in need of paint stripping services? Here are some example situations where this would apply:
If you are attempting to go for the natural wood grain look, you must first remove the paint to get to the wood surface. Profesional paint removal will ensure a great surface to work with in the end.
If the paint already present is in bad shape, you cannot simply paint over it or sand it down. Paint that is chipped, peeling or otherwise damaged is not the ideal surface to start with. If you try to paint over this, you are wasting your time and money.
Over time, layers of built up paint can cause problems with the functionality of doors and windows. If you are having problems with your doors or windows sticking, or opening and closing altogether, you would greatly benefit from professional paint stripping services.
Part of the reason that our house painters are the best choice for the job is that we have a rich family history with providing house painting services in Hudson, MA and the surrounding areas, and this type of work is like second nature to us. While the Frank Demore Painting name has been around since 1998, our family history in home repairs spans well over 100 years.
This is one of those essential tasks that falls under both painting and home repairs. So you can feel good knowing that our painting contractors will provide you with the level of quality service you should be able to expect.
Hire the Best Local Professional for Your Paint Stripping
Our company is focused on providing residential service because we want to be a part of helping homeowners make the most of their biggest investment. As a family owned business, we can identify with the value of really making your house a home. If your next project calls for paint stripping, let our experts handle the task for you.
If you would like an estimate for paint stripping in Hudson or the surrounding areas, please call 508-598-2424 or complete our online request form.
Recent Articles
How Professional Power Washing Services Will Improve Your Home - Your Lincoln home is your biggest investment so you want to be able to take the best care of it, as possible. Keeping it looking good and free from potentially harmful contaminants is an essential part of maintenance and upkeep. Yet this is not the type of thing that you can keep up with, on your own. You need a professional contractor that offers services such as power washing in Lincoln, MA … Read More


Top Reasons to Get Professional Exterior Painting Work Done This Year - Being a Concord homeowner is an honor and a privilege. With ownership also comes great responsibility though. One of those responsibilities is making sure you keep your home looking good, inside and out. A common problem that develops though is that you become oblivious to how the exterior of your home looks, to other people. Hence the reason many homeowners invest in routine exterior painting services in Concord, MA … Read More