Superior Quality Weston Painting Contractor Services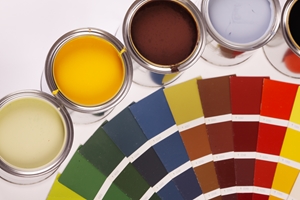 When you find yourself in need of a Weston painting contractor, you may not realize what makes one different from another. More importantly, you may not yet know which is the best local choice, overall. Savvy homeowners already know that Frank Demore Painting is the company name to trust in.
With over two decades of painting service work under our company belt, we know what it takes to provide our customers with 100% satisfaction. Not to mention, our family history in the home repair business covers more than 10 decades. It is safe to say that we take this line of work seriously and that is evident from the results that we get.
Residential clients are our focus because we want to be a part of helping local homeowners transform their current house into the home of their dreams. We look forward to reviewing the options that you have, for professional painting, and providing you with exceptional quality workmanship. Give us a call today to get started.
Expert House Painter in Weston
There are so many great reasons to opt for a fresh exterior paint job, and it's not just about good looks!
Did you know that a quality paint job can actually help protect your home from harsh winter conditions? Fresh paint, that is of superior quality, helps safeguard the exterior of your home against ice, snow and even salt.
Exterior painting in Weston, MA can also help preserve the structural integrity of certain elements of your home. Before painting, a painting contractor prepares the surface, which means taking care of repair issues like rot. Once this protective layer in on, this also safeguards your home from possible problems, at least for a few years.
Quality painting also covers up exposed wood. These areas are prone to attracting termites, or other wood eating pests.
The bottom line is that you need the services of a professional house painter in Weston, MA in order to improve your home. It doesn't hurt that this will enhance your curb appeal but just be aware that this is not the only driving factor behind getting that house painting job addressed.
For All Your Weston Home Repairs – Call on Frank Demore Painting
What if you need more than just high-end painting services, such as home repairs? Good news - "You Get More With Demore."
The team of experts here at Frank Demore Painting can provide you with the quality services you need, for a variety of essential tasks. This includes work like power washing and carpentry repair. Don't delay, call now and let us help you with your to-do list.
If you are looking for a professional painting contractor in Weston, MA then please call Frank Demore Painting at 508-598-2424 or complete our online request form.