What You Should Know About Popcorn Ceilings That Will Urge You to Have it Removed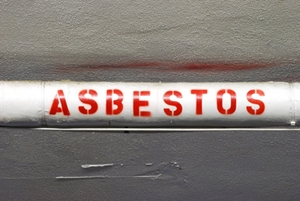 Everyone is familiar with popcorn ceilings in Weston, MA. This type of spray on ceiling material peaked in popularity in the 1980's, and is now generally only favored for apartments and other commercial or residential rentals. The reason for being commonly used in these situations is it is a quick and cost-effective solution for covering ceilings, especially any with flaws or blemishes.
It is also utilized for noise reduction, another reason it is often used in multi-level dwellings. In fact, it is sometimes referred to as acoustic ceiling as opposed to popcorn ceiling. Yet, if you still have this in your home, you are probably tired of looking at it and would like to have it professionally removed.
Things That You Should Know
If you are not yet sure about whether to keep or remove the popcorn ceiling in your Weston home, here are some things to keep in mind:
This sprayed on material is next to impossible to paint,. Due to the texture, the only real way to paint with any accuracy and consistent precision is via spray application.
Repairs made to a popcorn ceiling never really turn out right. If a leak develops, or you need repairs for some other reason, it is not possible to match up the new ceiling and make it look seamless. The only other option is to redo the popcorn texturizing and start completely from scratch.
Even simple cleaning work is an impossibility. It tends to look dirty and dingy because there is no easy way to clean it. For this reason, that makes it a less than ideal choice for rooms like kitchens and bathrooms.
Yet the biggest concern is to make sure that your popcorn ceiling does not contain asbestos. While modern versions of this ceiling material are not at risk, any installed prior to 1977 could be.
Asbestos is a deadly material, which is why it has since been banned, and if you even suspect you may have it in your home, you need to call in an expert painting contractor for popcorn ceiling removal in Weston, MA. If you have asbestos in your home, the job must be handled by a specialist trained and certified in the removal and disposal of this material.
Calling in Weston Popcorn Ceiling Removal Pros
If you are tired of looking at your popcorn ceilings, give the experts here at Frank Demore Painting a call. We can provide you with the quality workmanship you deserve, in order to provide you with brand new interior ceilings. This is work that can be tedious, tiring and time consuming, if not masterfully executed by a professional with the right training and tools.
Do you need popcorn ceiling removal in Weston, MA? Call 508-598-2424 or complete our online request form.