The Choice of Tewksbury Locals: Frank Demore Painting - Your Trusted Painting Contractor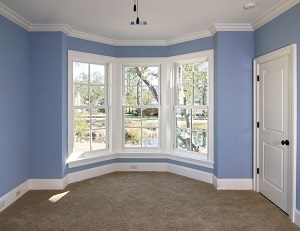 When it comes to finding a painting contractor that truly understands the essence of Tewksbury, there's no better option than Frank Demore Painting. As a company deeply rooted in the local community, we have a profound appreciation for the rich history and unique architectural styles that define Tewksbury. Our team's expertise in capturing the essence of these elements while delivering exceptional painting services has made us the go-to choice for countless Tewksbury residents. With a track record of transforming homes into stunning works of art, Frank Demore Painting stands out as the painting contractor that Tewksbury locals can rely on for both quality and authenticity.
Frank Demore Painting's commitment to excellence extends beyond technical expertise. Our personalized approach to each project ensures that we not only meet but exceed the expectations of Tewksbury homeowners. From the initial consultation to the final brushstroke, our team works closely with clients to understand their vision and bring it to life with precision and attention to detail. As a proud contributor to the visual identity of Tewksbury, Frank Demore Painting invites you to experience the difference of working with a painting contractor that truly reflects the spirit of the town. Contact us at 508-598-2424 and let us transform your home into a masterpiece that reflects the essence of Tewksbury.
Elevate Your Tewksbury Home with Frank Demore Painting: Where Painting Dreams Come to Life
In the vibrant town of Tewksbury, Frank Demore Painting has solidified its position as the preferred choice for house painting services. What sets us apart is our unwavering dedication to delivering results that not only meet but exceed the expectations of Tewksbury residents. With a deep understanding of the local architecture, design preferences, and community values, our team crafts painting solutions that seamlessly blend aesthetics and functionality. By combining our technical expertise with a personalized touch, we've established ourselves as the go-to exterior painting company for those seeking to enhance their homes in Tewksbury.
At Frank Demore Painting, we take immense pride in our reputation for exceptional quality and reliability. Our commitment to using top-notch materials and employing skilled professionals ensures that every paint job is executed with precision and care. Whether it's a historical home that requires meticulous attention or a modern residence in need of a fresh makeover, our tailored approach guarantees stunning results that stand the test of time. If you're a Tewksbury homeowner looking to elevate the beauty and value of your property, Frank Demore Painting is here to bring your vision to life. Contact us at 508-598-2424 and experience firsthand why we are the preferred choice for house painting in Tewksbury.
About Tewksbury
Situated within the heart of Massachusetts, Tewksbury boasts a captivating blend of rich history and modern charm. Its picturesque landscapes, charming neighborhoods, and diverse architectural styles interweave to create a unique tapestry that reflects the town's character. If you're aiming to encapsulate the essence of Tewksbury within your home, turn to Frank Demore Painting as your trusted partner. With our expertise in translating the town's distinct aesthetics into stunning paintwork, we're the ideal choice for preserving and enhancing Tewksbury's uniqueness. Join us in celebrating Tewksbury – contact 508-598-2424 and let our painting contractor services bring your vision to life.
If you need a professional Massachusetts painting contractor in Tewksbury, MA, please call Frank Demore Painting at 508-598-2424 or complete our online request form.