Professional Suffolk County Painters At Your Service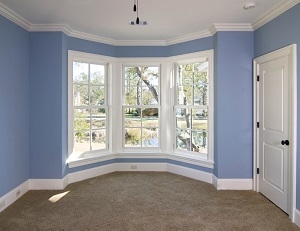 Dirty siding that needs new paint and an outdated looking interior do nothing to make you proud of your home. How does your home look, is does it need painting? Does it need remodeling? Perhaps it's time to consider some painting, staining the deck or fence, and some remodeling. These are great projects to tackle during any time of the year.
With the help of our experienced Suffolk County painting contractors at Frank Demore Painting, everything can be taken care of professionally. With the years we have spent developing painting and renovating skills, you can be sure we offer quality work.
We are experienced residential painting contractors who are ready to help you beautify your home. We would love to enhance the beauty and functionality of your property today. Just give our painters a call to find out more. We don't just paint, we can help you with water damage restorations and other services as well.
Paint Does More Than Beautify, It Waterproofs Too
Painting your home is all about waterproofing and beautifying. Paint is a very protective sealant that keeps the surfaces underneath in pristine shape. But painting can be difficult whether it's on the interior or exterior. It involves a lot of time and takes some physical effort. You may be better off leaving the work to a professional contractor.
As professional painters, we can handle the work with ease. Plus, you'll have exceptional results. Call our Suffolk County painters to set up an estimate today.
Water Damage Restorations
Whether the plumbing leaked all over your floor or a storm crashed a tree into the roof, water damage is a problem that you need help with. When dealing with the issue, we'll make sure that your home is dried and repaired for a complete restorative process. It will be nice to know that you lose as little as possible during such a difficult time, so call quickly whenever you realize that there's water damage.
If you need a professional Massachusetts painting contractor in Suffolk, MA, please call Frank Demore Painting at 508-598-2424 or complete our online request form.