Trusted Choice of Property Owners: Frank Demore Painting - Your Go-To Painting Contractor in Stoneham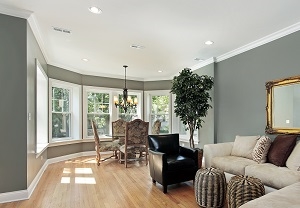 When it comes to finding a reliable and skilled painting contractor in Stoneham, property owners consistently turn to Frank Demore Painting for their needs. Our track record of delivering exceptional results, combined with our deep understanding of Stoneham's architectural landscape, sets us apart as the premier choice in the area. With an unwavering commitment to quality and a passion for enhancing the beauty of properties, we've earned the trust and satisfaction of countless Stoneham property owners.
Frank Demore Painting's reputation as the go-to painting contractor in Stoneham is built on our dedication to excellence. Our team of skilled professionals takes the time to listen to your vision and collaborate closely with you to bring it to life. Whether it's revitalizing historical properties or providing modern makeovers, we tailor our services to suit the unique needs of each project. As property owners in Stoneham seek to elevate the aesthetics and value of their investments, Frank Demore Painting stands ready to be the partner of choice, ensuring every brushstroke reflects the town's charm and character.
Unveiling the Advantages of Professional House Painting in Stoneham
When it comes to enhancing your Stoneham home, professional house painting offers a range of benefits that extend far beyond a fresh coat of paint. Here's why opting for professional exterior painting services with Frank Demore Painting can make a significant difference:
Enhanced Aesthetics: A professional touch brings out the best in your home's exterior and interior, providing a polished and cohesive look that reflects your personal style and enhances the overall appeal of your Stoneham residence.
Increased Property Value: Investing in professional painting not only improves your home's appearance but also adds value to your property. Whether you're planning to sell in the future or simply want to maintain a higher property valuation, professional painting is a wise choice.
Meticulous Detailing: Professional painters pay meticulous attention to preparation and application, ensuring that surfaces are properly cleaned, primed, and painted. This level of detail results in a longer-lasting and more even finish that can withstand the elements and the test of time.
Structural Preservation: Beyond aesthetics, professional painters can identify and address underlying issues such as surface imperfections, wood rot, and weathering. By addressing these concerns, you're not just improving the appearance of your Stoneham home; you're also preserving its structural integrity for years to come.
Curb Appeal: A professionally painted exterior instantly boosts your home's curb appeal, creating a positive first impression for visitors and potential buyers alike. A well-maintained exterior sets the tone for the entire property and makes your Stoneham home stand out in the neighborhood.
With Frank Demore Painting as your trusted partner, you can experience these advantages firsthand. Reach out to us at 508-598-2424 to schedule a consultation and discover how our expert painting services can transform your Stoneham residence into a beautiful and enduring masterpiece.
About Stoneham
Situated in the heart of Massachusetts, Stoneham possesses a distinctive charm that seamlessly blends historic allure with modern convenience. Its tree-lined streets, diverse architecture, and strong sense of community create a unique atmosphere that resonates with both residents and visitors. If you're a homeowner in Stoneham looking to amplify the beauty and character of your property, Frank Demore Painting is your ideal partner. Contact us to experience how our painting contractor services can transform your Stoneham home into a true reflection of the town's timeless elegance and individuality.
If you are looking for a professional painting contractor in Stoneham, MA then please call Frank Demore Painting at 508-598-2424 or complete our online request form.