The Importance of Choosing Frank Demore Painting as Your Painting Contractor in Somerville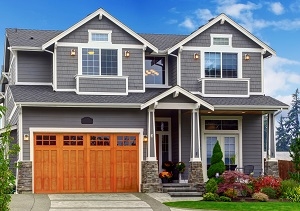 Selecting the right painting contractor for your project in Somerville is a decision that holds significant weight. Frank Demore Painting recognizes the importance of this choice and strives to stand as your trusted partner. With a commitment to excellence and a deep appreciation for Somerville's architectural diversity, we go beyond just applying paint – we transform spaces into reflections of your vision and the town's unique character. Our experienced team ensures that every brushstroke enhances the beauty and value of your property, making Frank Demore Painting the ideal choice for your painting needs in Somerville.
Partnering with Frank Demore Painting offers more than just a fresh coat of paint; it's an investment in quality, professionalism, and a seamless experience. Our attention to detail, careful planning, and use of premium materials ensure long-lasting and exceptional results. Whether your project involves restoring historical charm or infusing modern style, we tailor our approach to match your goals. By choosing Frank Demore Painting as your painting contractor in Somerville, you're not only enhancing your property's aesthetics but also entrusting your vision to a team that takes pride in delivering nothing short of perfection. Contact 508-598-2424 to start your journey toward a transformed space that captures the essence of Somerville.
Preserving the Beauty of Your Home: How Often to Consider House Painting with Frank Demore Painting in Somerville
Maintaining the beauty and integrity of your home in Somerville requires periodic attention, and house painting plays a crucial role in this upkeep. As a rule of thumb, exterior surfaces may need painting every 5-10 years, depending on factors such as weather conditions and the quality of previous paintwork. Interior spaces benefit from refreshing every 3-5 years, ensuring your home continues to reflect your personal style while keeping up with trends.
Choosing Frank Demore Painting for your exterior painting needs in Somerville goes beyond routine maintenance. Our skilled professionals bring a level of expertise that guarantees a flawless finish and exceptional results. By opting for our services, you not only enhance your property's aesthetics but also ensure the longevity of the paintwork, thanks to our meticulous preparation and use of top-quality materials. With Frank Demore Painting as your partner, your Somerville home will continue to stand as a testament to its timeless charm and your commitment to quality. Contact 508-598-2424 to discuss how we can help you preserve and elevate the beauty of your home through our expert house painting services.
About Somerville
Located in the vibrant landscapes of Massachusetts, Somerville is a town celebrated for its eclectic charm, rich history, and diverse architectural styles. From historic neighborhoods to modern developments, Somerville's unique blend of old and new creates an atmosphere that captures the essence of community and innovation. If you're a resident of Somerville seeking to enhance the beauty of your home, Frank Demore Painting is here to help. Contact 508-598-2424 and let our painting contractor services transform your residence into a reflection of Somerville's distinct character and individuality.
If you are looking for a professional painting contractor in Somerville, MA then please call Frank Demore Painting at 508-598-2424 or complete our online request form.