Careful Selection Matters: Why Choosing a Painting Contractor in Shirley Requires Deliberation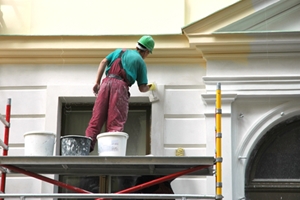 Selecting a painting contractor in Shirley is a decision that warrants careful consideration. The right contractor can turn your vision into reality, while the wrong choice can result in costly mistakes and disappointment. When entrusting your home's appearance to a painting contractor, factors such as expertise, reputation, and attention to detail become paramount. That's why Frank Demore Painting stands as the preferred choice for Shirley residents.
Frank Demore Painting: Your Preferred Choice for Painting Contractor Services in Shirley
When it comes to choosing a painting contractor in Shirley, look no further than Frank Demore Painting. With a reputation built on exceptional quality and a deep understanding of Shirley's unique architecture, we stand out as a local resource you can trust. Our team's dedication to precision, combined with our commitment to using premium materials, ensures that every project is completed to perfection. Whether it's revitalizing historical properties or enhancing the aesthetics of modern homes, Frank Demore Painting's personalized approach ensures that your vision is brought to life with stunning results. Shirley residents can rest assured that by choosing Frank Demore Painting, they're selecting a painting contractor that is dedicated to preserving the town's charm and character through exceptional craftsmanship.
Navigating House Painting: What Shirley Homeowners Need to Know and Why Frank Demore Painting Is Your Trusted Resource
House painting is not just about applying a fresh coat of paint; it's an opportunity to transform your Shirley home into a work of art that reflects your style and personality. Understanding the nuances of color selection, surface preparation, and proper application is crucial for achieving lasting and visually pleasing results.
This is where Frank Demore Painting comes in as your reliable resource in Shirley. With our expertise, attention to detail, and commitment to using top-quality materials, we guide homeowners through the exterior painting process, ensuring that every brushstroke contributes to a stunning and enduring finish. Whether you're aiming to revitalize the beauty of historical homes or add a modern touch to your residence, Frank Demore Painting offers the expertise and guidance you need to make informed decisions and achieve exceptional outcomes.
By choosing Frank Demore Painting, you're not only investing in superior craftsmanship but also ensuring that your Shirley home stands as a testament to quality and beauty for years to come. Contact 508-598-2424 to explore how we can help you transform your house painting vision into reality, making your Shirley home a true masterpiece.
About Shirley
Situated within the picturesque landscapes of Massachusetts, Somerville boasts a captivating blend of historical heritage and contemporary vibrancy. Its diverse neighborhoods, thriving arts scene, and community-driven spirit create a unique atmosphere that captures the essence of modern urban living. If you're a homeowner in Somerville looking to elevate the aesthetics of your residence, Frank Demore Painting is here to help. Give a call to 508-598-2424 and let our painting contractor services transform your home, capturing the essence of Somerville's distinct character and individuality.
If you are looking for an expert painting contractor in Chestnut Hill, MA or the surrounding areas, then please call 508-598-2424 or complete our online request form.