Preferred Choice of Reading Homeowners: Frank Demore Painting - The Definitive Painting Contractor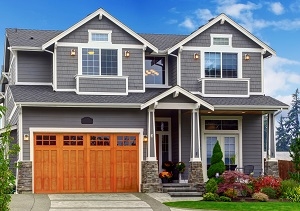 When it comes to selecting a painting contractor in Reading, Frank Demore Painting stands out as the preferred choice for homeowners. With a reputation built on excellence and a deep understanding of Reading's architectural diversity, we consistently deliver outstanding results that exceed expectations. Our team's dedication to precision, coupled with a personalized approach, ensures that every project is a true reflection of the homeowner's vision. From historical restorations to modern transformations, Frank Demore Painting transforms residences into stunning works of art that resonate with the essence of Reading.
Frank Demore Painting's recognition as the top choice among Reading homeowners is a result of our commitment to quality and reliability. Our skilled professionals bring years of experience to every project, utilizing top-notch materials and techniques to ensure a flawless finish. Beyond the paint, we enhance the overall aesthetics and value of properties in Reading. As homeowners in Reading seek to elevate the beauty of their investments, Frank Demore Painting is the trusted partner that consistently delivers exceptional results. Choose Frank Demore Painting for your painting needs and experience the difference that comes with a painting contractor that prioritizes quality and customer satisfaction.
Elevating Curb Appeal and Property Value: Reading House Painting with Frank Demore Painting
House painting in Reading isn't just a cosmetic endeavor; it's a transformative step towards enhancing curb appeal and increasing property value. A professionally painted exterior instantly rejuvenates a home's appearance, creating a positive first impression for both residents and potential buyers. By choosing Frank Demore Painting for your exterior painting project in Reading, you're not only refreshing the aesthetics of your property but also investing in its long-term value. Our team's meticulous attention to detail, expert craftsmanship, and commitment to using top-quality materials guarantee a finish that stands the test of time, making Frank Demore Painting the best team to partner with for your Reading house painting needs. With an innate understanding of Reading's architectural diversity and a passion for elevating its charm, we ensure that every brushstroke contributes to a stunning and enduring result. Contact 508-598-2424 to embark on a journey that not only enhances your home's exterior but also reflects your commitment to quality and beauty.
About Reading
Within the picturesque landscapes of Massachusetts, Reading stands as a town that seamlessly blends historical heritage with modern convenience. Its charming neighborhoods, tree-lined streets, and vibrant community spirit create an atmosphere that is both welcoming and distinctive. If you're a homeowner in Reading looking to elevate the beauty and value of your property, Frank Demore Painting is your trusted partner. Contact 508-598-2424 and let our painting contractor services transform your home, capturing the unique essence of Reading's character and enriching its individuality.
If you are looking for a professional painting contractor in Reading, MA then please call Frank Demore Painting at 508-598-2424 or complete our online request form.