Topnotch Medford Painting Contractor – At Your Service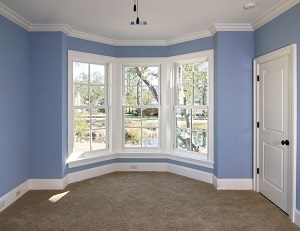 Since 1998, Frank Demore Painting has been the name that locals contact for all of their painting service needs, including interior painting. Picking just the right colors for your interior walls, and having it expertly applied, will change your home in ways you cannot yet imagine.
Yet we also help with a professional consultation that will be instrumental in avoiding making mistakes, like picking colors that will clash in a more open room floor plan. It is as important to us as it is to you that you feel good about the final results of your painting project.
Medford's House Painter Specialist
Of course, let's not forget the importance of your house painting, as well. Sprucing up your home from the outside in starts with a professional exterior painting job. Here are a few pointers to think about:
Keep in mind you aren't just picking one color, you have three choices to make. The field color, which is the dominant shade, the accent color and then the trim color. All three should work together.
Plus, these colors need to be able to work with the surroundings. This includes your landscaping and the neighboring houses nearby.
The work we do will hold up for years to come. So make sure the colors you choose will too! Avoid anything too trendy that you will grow tired of in a year or less.
Quality always matters when it comes to your home and that should include the painting work for the interior and the exterior. Call us for results you will love, for years to come.
If you need a professional Massachusetts painting contractor in Medford, MA, please call Frank Demore Painting at 508-598-2424 or complete our online request form.