Looking For A Holliston, MA Painting & Remodeling Contractor?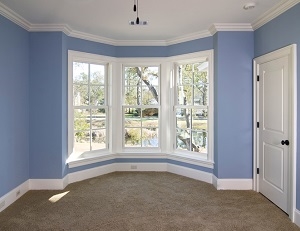 Do you need an easy way to get rid of the old popcorn ceiling texture? Does your deck need to be refinished? Does your home need painting? Projects like these are time consuming and often difficult to accomplish without professional help. Our painting contractors are ready to help you get your home improvement projects completed so you can enjoy your home fully.
Frank Demore Painting has been helping homeowners in Holliston with a full line of painting, exterior cleaning, and restoration services since 1998. Our customers recommend us because of our dedication to top quality service. Let's talk about all the things you need to do to improve your home today.
We Can Fix Your Ugly Retro-Style Popcorn Ceiling
No many people like the popcorn ceiling texture these days. It's no wonder because it gathers dust and turns dingy. To some, it looks like tiny spit wads. If you think your popcorn ceiling is ugly, our painting contractors can remove it or replace it with something aesthetically pleasing. We can help you get rid of that outdated look that brings the rest of the home design down. There are many problems we can help you overcome with our affordable services.
Want To Refinish Your Cabinets Rather Than Replace Them?
It makes sense to refinish a perfectly good cabinet rather than go through the expense of replacing it. If your kitchen or bathroom cabinetry is outdated and you're tired of the look, let's give them a facelift. There are many beautiful and unique faux finishes that we can provide for all the cabinets in your home. Do you have any ideas in mind? We would love to hear about them or make some suggestions if you need them.
Need Local Water & Fire Restoration Service?
Water, fire, and mold damage can completely ruin a home. The good news is that the damage can be fixed and the home restored. There are many problems we can help you overcome with our affordable services. We go through a comprehensive restoration process that remediates all the problems. From extraction to the removal of damaged and salvageable belongings through to the final repairs, our experienced team has you covered for complete home restoration.
If you are looking for an expert painting contractor in Holliston, MA or the surrounding areas, please call Frank Demore Painting at 508-598-2424 or complete our online request form.