Superior Quality East Pepperell Painting Contractor Services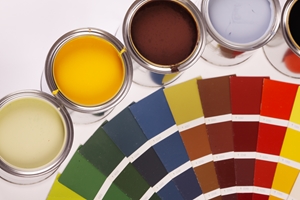 Painting your home is an exciting task. You get to pick new colors and watch the transformation occur. In fact, few people realize the magnitude of the change that can happen, simply by painting your house, inside or out. Even if you are just freshening up the same color you already have, this will beautify your dwelling.
Of course, what matters most is that you get the best possible results for the job you want done. In order to make that possible, the name that you need to call on is Frank Demore Painting. We take great pride in the work that we do, which is evident from the results that we are able to provide for each client we partner with.
Expert House Painter in East Pepperell
Selecting just the right professional house painter for your project, is not as easy a task as one might think, unless you want to settle for inferior results. Anyone who is looking for quality workmanship and long lasting results will want to shop around and find just the right East Pepperell painting contractor. Here are some tips for making cure that happens:
Don't make your choice based on low price alone. While it makes sense to want to save money, it should not come by sacrificing exceptional workmanship. Look for value, which is quality work for a reasonable price, and you will never be disappointed.
Keep in mind that you need everything in the quote. A common trick is to not bother writing down details that you would assume are included, such as clean up. Then that low estimate looks good but that's because it doesn't even include all the services that you need. Once you start adding those on, that low quote isn't so low.
Ask about guarantees. A true industry expert should be willing to stand behind the work that they do, as well as the products that they use. If any type of professional isn't comfortable backing up their work, can you really be comfortable taking a gamble with their work?
Learn about their credentials, as well as check references and look at a portfolio of their previous work. When you are hiring a professional painter, it should be about getting a true industry expert, not someone who does this as a side business to their lawn care service. Plus, you should be able to find out about their previous work by calling on past clients and seeing pictures of completed jobs.
The bottom line is that you can get the best possible results by calling on our team here at Frank Demore Painting. We are an established team that has been offering the best in quality workmanship since first launching the business in 1998.
As a family owned and operated company, we believe in going above and beyond to satisfy the needs of each of our clients, not just settling for the bare minimum. Don't settle for anything less than the best, when it comes to the work invested into your home, including the painting.
For All Your Home Repairs and More – Call on Frank Demore Painting
Frank Demore Painting is the only name that you need to know when it comes to a variety of important services, not just house painting. We offer work like floor installation, window cleaning and drywall repairs. The bottom line is that we will do whatever it takes to help provide you with the best possible home improvement services.
Don't let your current house feel like anything short of the home of your dreams. We can help provide you with the services necessary to make that possible. Your total satisfaction is our top priority. Our motto is "You Get More With Demore!" and that is something that we truly stand behind. Make it a point to give us a call today so that you can begin getting the type of service that you want and the level of results that you deserve.
If you are looking for a professional painting contractor in East Pepperell, MA then please call Frank Demore Painting at 508-598-2424 or complete our online request form.