Superior Quality Dunstable Painting Contractor Services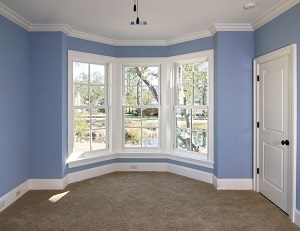 When you want a Dunstable painting contractor, you want to be able to feel certain that they are a full service company. Smart locals know to team up with Frank Demore Painting to get the royal treatment. We provide the best in workmanship, customer care and even affordable pricing.
Plus we offer a wide variety of types of painting work so that you can feel confident about getting whatever you need done by us, the industry experts. Getting expert quality paint for your home is a major element of personalizing it. This is what turns your current house into your dream home, and we are glad to be a part of that process.
Expert House Painter in Dunstable
Before actually hiring a professional house painter for your job, you need some tips on how to choose the right one. While we know our team is the most qualified for the job, we will let you figure that out for yourself by using these steps.
Meet with the prospective candidates. Sadly, this step alone will help to weed out many of those prospects. The number of painters who never show up for the initial consultation is surprising. If you are not worth their time, they are most certainly not worth yours.
Clearly state what your expectations are and make certain that your written out estimate includes those expectations. Do not assume that anything is included, unless it is in writing on your quote. Too many so-called pros offer a low rate because it doesn't include basics, like clean up. Once you ask about that they nickle and dime you to take care of the basics you assumed would be included.
Do not make your choice based on the lowest quote – remember that you end up getting what you pay for. Getting estimates is about seeking out value and value is quality work for a reasonable price. Anyone can save a lot of money by settling for inferior quality workmanship, but why do that?
Make it a point to check references. Too many people do not bother to ask for references, even though this can be a telltale sign of what the painter is really like. Also, make sure to ask for a portfolio of previous work. It is important to be able to see examples of the work that each painting contractor you are considering has done.
Once you have decided on your painting contractor, get it all in a written contract. Make sure everything from the initial estimate is included. Plus, if you and the contractor discussed anything outside the parameters of the estimate, make sure that is also included. Never assume that a verbal agreement is good enough. If it wouldn't hold up in court then it's not good enough for you.
For All Your Home Repairs – Call on Frank Demore Painting
The good news is that we are also the team to trust in when it comes to certain types of home repairs. We take care of essential services like drywall and carpentry repairs. This can be of the utmost importance since it means being able to repair surfaces that we are also likely to end up painting for you.
We offer the best all around service for your repairs and painting, as well as other types of tasks. You should know that we can also provide you with work like cabinet refinishing, popcorn ceiling removal and power washing. Whatever the task may be, we can assure you that the work invested and the results will be nothing but the best.
Simply put, you are going to love the work we do for you and know that you made the right choice. We take great pride in the work that we do, which is evident from the results that we are able to get for each of our clients. Make it a point to call us today so that we can begin working on your next big project.
If you are looking for a professional painting contractor in Dunstable, MA then please call Frank Demore Painting at 508-598-2424 or complete our online request form.