Top of the Line Brookline Painting Contractor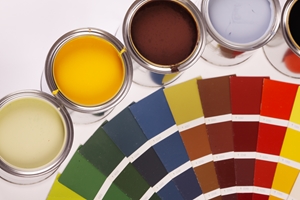 If you are looking for an experienced Brookline painting contractor, Frank Demore Painting is the way to go. Whether your Brookline home needs a quality paint job, popcorn ceiling removal, cabinet refinishing, or another of the many home improvement projects we offer, you can count on us to get the job done right. At Frank Demore Painting, we understand how important it is to make sure your home improvement project is professionally and promptly completed. With every project we take on, we strive to exceed our customers' expectations. Our company has been a local leader in painting services for 20 years, so you can rest assured that we will have the expertise to turn your home improvement goals into a reality.
Contact Frank Demore Painting today for your Brookline painting, refinishing, power washing, window cleaning, and other home improvement needs.
Brookline House Painters
If your Brookline home needs attention from professional painters, we are here to help! We offer full painting services to Brookline, MA area. Whether you need exterior painting or interior painting, the expert house painters at Frank Demore Painting will work hard to ensure that you get the results you want.
Brookline Power Washing
Have your Brookline home professionally power washed to refresh the exterior of your home. A quality power washing will remove stuck-on dirt and grime from the outside of your home, instantly boosting the curb appeal. Having your property power washed is also good maintenance that can prevent grime build up from damaging your siding over time. Investing in the upkeep and appearance of your home with a professional power washing from the Brookline experts at Frank Demore Painting is a smart way to protect the value of your property.
Brookline Paint Stripping
Paint stripping is an important step in many refinishing and repainting projects, and if done incorrectly it can harm the quality of the finished project. In order to save yourself the headache, protect your investment and hire a professional to do the work right the first time. If your home has older paint that is peeling and unattractive, you may need to call your local Brookline paint stripping experts at Frank Demore Painting. Whether you want to remove old paint as a stand-alone project or as part of a larger repainting project, Frank Demore Painting can ensure that you receive the highest quality paint stripping services.
Brookline Wallpaper Removal
If your Brookline home has old wallpaper that no longer suits your décor, or you are interested in turning a wallpapered room into a painted one, give the Brookline wallpaper removal experts at Frank Demore Painting a call. Removing wallpaper without the help of a professional can lead to frustration and damaged drywall. Instead, count on us for professional wallpaper removal service. We can easily remove your old wallpaper, leaving you free to refresh and redecorate your home!
Brookline Popcorn Ceiling Removal
Popcorn ceilings are difficult to clean and impossible to paint, making them an unpopular choice for new homes. However, many older Brookline homes still have popcorn ceilings left from an earlier era. If your dated popcorn ceilings are driving you up the wall, our experts can easily remove the unwanted texture without damaging your ceiling. Contact the knowledgeable team at Frank Demore Painting to get started today!
Brookline Floor Installation
New flooring can completely change the look and feeling of your Brookline home. If you have aging or worn out carpet, vinyl, or tile flooring in your home, it can bring down the appearance and value of your property. Updating your property with new, high-quality wood or tile flooring will instantly add value and appeal to your home. Let the Brookline floor installation experts at Frank Demore Painting make installing new floors a breeze! We offer a variety of wood finishes to choose from if you prefer our prefinished wood flooring, as well as many type of beautiful tile. If you need professional floor installation in Brookline, MA, contact us for quality workmanship and a great selection of flooring.
Brookline Home Improvement
In addition to these services, Frank Demore Painting can help you complete other Brookline home improvement projects as well. We offer services such as window cleaning, drywall repairs, deck refinishing, carpentry repairs, and more!
If you need a professional Massachusetts painting contractor in Brookline, MA, please call Frank Demore Painting at 508-598-2424 or complete our online request form.