Looking For A Professional Belmont Painting Contractor?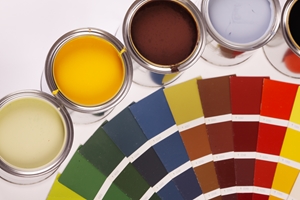 The colors you choose for painting your home are important for many reasons. Painting makes your home attractive, decides the atmosphere inside your home, and it helps you maintain your property value. Equally important is the Belmont painting contractors you choose.
At Frank Demore Painting, we are your local Belmont painting contractors who offer quality, flexible service to meet your needs. Whether you just need a single room painted, need your whole exterior painted, or you need staining or specialty coatings done, our professionals can help.
We work directly with every one of our clients the plan each project we work on, so we're able to tailor our services specifically to your goals, your budget, and your timeframe. And at every single job, we guarantee your complete satisfaction with our work.
Give us a call today to ask any questions you have about the services we provide, or to schedule your appointment, and we'll be looking forward to working with you.
Belmont Interior Painting
Your home's interior paint is a huge part of your interior design, and it determines much of the look and feel of any room. Our professionals will always make sure that your interior paint job is as attractive as possible, that it's an enhancement of your current interior design, and also that it helps you create the atmosphere you'd like to achieve in your Belmont home. We'll do whatever it takes to ensure that you receive high-quality interior painting services that you'll be able to enjoy for years to come.
Our professionals use only the highest quality materials and the most up-to-date methods to paint your home, so we can always guarantee that you'll get the best workmanship available. Your home's interior paint is a huge part of your daily life, so when we're hired for this job, we take our responsibilities very seriously.
Belmont Exterior Painting
The first thing our professionals do at any exterior painting job is to make sure that your Belmont home's walls are properly prepared to be receptive of a new coat of paint. We'll get rid of dirt, grime, and mildew, which can all cause your paint to start cracking or peeling prematurely.
We'll also repair any cracks or defects in your walls, which can become much more apparent after you've had your home painted.
When your walls are ready, we'll give you a high quality, attractive, and long-lasting paint job. We can also provide exterior staining, waterproofing, and any elastomeric and EIFS coatings you may need.
If you are looking for an expert painting contractor in Belmont, MA or the surrounding areas, please call Frank Demore Painting at 508-598-2424 or complete our online request form.