Your Ashby, MA Interior & Exterior Painting Contractors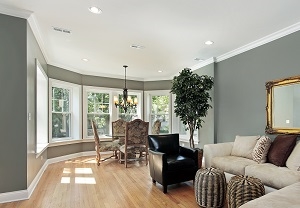 In the Ashby area, many homes and commercial buildings get renovated and restored all the time. If you have an older property that needs special care due to older building materials, it will be in great hands with our professional painting contractors at Frank Demore Painting. We understand older surfaces and how easy it is to damage them.
Our painting contractors know how to take care of the textures and finishes and how to restore these special finishes when necessary. We can do light carpentry work for repairs and are experienced drywall technicians.
We strip and remove old wallpaper and can apply new. Plus, we can expertly stain and finish your cabinetry and woodwork. Frank Demore Painting is your go-to source for all your interior and exterior painting projects.
Ashby Interior Painting
Re-vamping your interior space with some great new paint colors will increase your home's value and give you a great new look for the new year. If you've been wanting to change how the interior of your home or office looks, there's nothing like painting it with fresh new color to take it to the next level. We can help you bring about the differences you desire. Bold colors or soft colors can be painted for your home or your commercial property's interior.
Ashby Exterior Painting
Exterior painting does a lot to revitalize the look of your Ashby home or business. Making your commercial property more attractive helps you to add value and bring in business or it can help you to feel better about your home. Exterior painting does much more for you though, than just making your home look better. It adds another protective layer to your exterior.
Cabinet Refinishing For Ashby
At Frank Demore Painting, our cabinet refinishing service can create a beautiful new look of your kitchen, commercial office, or bathrooms. Cabinet and wood staining gives your home or business a customized look, bringing in warmth and elegance to your decor.
Ashby Deck Staining & Sealing
Sealing your Ashby deck will go a long way to protecting it from problems like moisture, rotting, splitting, and cracking. Other issues like mold and mildew or algae growth can also be a problem if concrete stays moist. Sealing the deck will help improve these issues.
Staining the deck should be done when the wood has lost it's color due to sun bleaching or the weather. We can properly stain and seal your deck with our top quality sealing products.
If you need a professional Massachusetts painting contractor in Ashby, MA, please call Frank Demore Painting at 508-598-2424 or complete our online request form.