Experienced Painting Contractors in Marlborough, Ma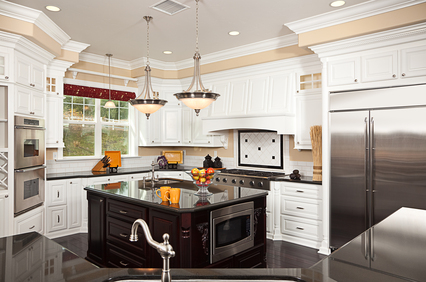 Your home in the Marlborough area is your biggest and most important investment, so you need to maintain it as best you can. For keeping your home in the best and most beautiful possible condition, you need to call the painting contractors at
Frank Demore Painting
for our home painting services. We offer top-rated interior and
exterior painting services
to ensure that your Marlborough home looks its best inside and out. Maintaining a beautiful home with a stunning paint job is vital for keeping your home both looking and functioning its best. On top of our top-rated painting services, we also offer professional home remodeling services. Over time, you might find yourself less than satisfied with the look and functionality of your home. Should that be the case, you can count on us to get your home in the kind of shape that you'll be most happy with.
Interior Painting Services for Your Marlborough Home
As your home's
interior paint
job wears away through the years, your Marlborough home could experience some issues that could affect you as well. For one thing, your home's resale value could begin to drop. For another, your home's indoor air quality could suffer. After all, over time, dust and other harmful particles will build up on your walls. This buildup can lower your home's air quality, causing respiratory problems, headaches, and other issues. To avoid these problems, simply call our painting contractors for an interior painting when it comes time to get one.
Call Us for Our Top-Rated Exterior Painting Services
When you decide to put your Marlborough home on the market, one thing is certain: You're going to want to get a big payout for it. Doing so will involve maintaining and even bolstering your home's resale value, and a great way to increase your home's resale value is to get a fresh exterior coat of paint. An exterior coat of paint will help to increase your home's resale value because of the facelift it will provide your home. On top of the increased value you'll enjoy, you can also enjoy better curb appeal. With better curb appeal, you can attract more potential buyers, helping you to quickly enjoy the financial benefits of an exterior painting.
Your Marlborough Home Remodeling Contractors
You may be satisfied with the paint job in your home -- but what about the setup of your home itself? Do you find yourself feeling greatly dissatisfied with the layout and overall look of your home? Maybe even not happy with the way your home functions? If that's the case, then you need to call your
Marlborough remodeling contractors
at Frank Demore Painting. In addition to offering top-rated painting services, we are also licensed remodeling contractors who can help get your home looking and functioning in a way that is perfect for your tastes and needs.
If you need a professional Marlborough painting contractor in Worcester, MA, please call Frank Demore Painting at 508-598-2424 or complete our online request form.