Your Experienced House Painters in Malden, MA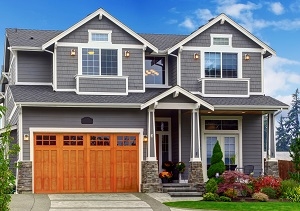 Is your Malden area home looking a little less than its best these days? If it is, you need to call the painting contractors at Frank Demore Painting. Whether your home is looking bad from the outside or the inside, we can get it looking great once more with our interior and exterior painting services. A fresh coat of paint can provide a wealth of great benefits for your Malden, MA, home. Your property value and curb appeal will increase, for one thing. For another, a fresh painting can eliminate the presence of harmful mold and mildew buildups. In addition to offering painting services and the benefits they can provide, we also offer home remodeling services. With these services, we can ensure that your Malden home looks and functions in a way that is best suited to your tastes and needs.
Call Us for Our Top-Rated Interior Painting Services
You'll spend much of your downtime in your Malden home. So, if your home's interior paint job is shoddy and unpleasant to look at, your general mood and outlook could suffer. What's more, a poor indoor painting won't do anything to clean up your home's indoor air quality, meaning you might also begin to experience some health problems. If you want to feel your best, both mentally and physically, then you need to be sure you're spending all of your downtime in a home that sports a beautiful paint job. By calling us for our interior
painting services
, you can enjoy the best mental and physical state thanks to the benefits an interior painting can offer.
Exterior Painting Services from Malden's Experienced House Painters
If you're thinking of putting your Malden home on the market sometime soon you'll need to ensure its exterior paint job looks top-notch. After all, if your home sports worn-out and flaking old paint, its resale value can go down. Right along with its resale value will be its curb appeal, which will suffer, making it hard for you to attract potential buyers. If you want to get your home sold as quickly as possible for the highest possible price, then you need to make sure its paint job looks its best before listing your home. If your home's exterior paint job currently looks far from its best, call Frank Demore Painting for a high-quality fresh exterior painting.
Get Your Malden Home Remodeled by Our Dedicated Team
Your home can sport the best paint job there is, inside and out, but if your home's structure is nothing much to look at, then you'll never fully reap the aesthetic benefits a stunning, new coat of paint can provide. Luckily, if your home is built in a way that you find unpleasing, you can simply call our remodeling contractors to get it looking the way you want. Whether you're looking to get a whole home remodeling, or just a room or two remodeled, you need to give us a call. Our team of remodeling experts have the experience and resources to get your Malden home looking a way that best suits your tastes and needs so you can fully enjoy the beauty our painting services can provide.
If you need a professional Massachusetts painting contractor in Malden, MA, please call Frank Demore Painting at 508-598-2424 or complete our online request form.