The Best Painting Contractors in Lowell, MA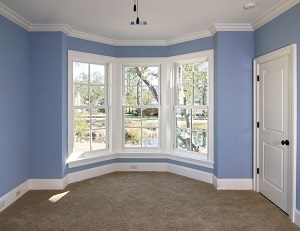 A quality paint job can go a long way toward maintaining the beauty and value of your home in Lowell, MA. If you're in the market for an experienced and dependable painting contractor in Lowell, look no further than the experienced painting contractors at Frank Demore Painting. We can provide top-quality interior and exterior painting services to keep your home looking its best for years to come.
Enjoy Our Great Interior Painting Services in Lowel
Once your home's interior paint job begins to fade and peel, you'll experience a decline in the quality of time you spend in it. To keep your Lowell home looking great so that you can continue enjoying your time in it, call our dependable painting contractors for a top-quality interior paint job today.
Top-Notch Exterior Painting for Your Lowell Home
If your Lowell home is sporting a worn-out exterior paint job, its value and curb appeal could take a serious nosedive. To maintain those necessary qualities, call us up when your home's exterior paint job goes to pot. With our top-notch exterior painting service, we'll get your home looking its best again in no time flat.
If you are looking for a professional painting contractor in Lowell, MA, please call Frank Demore Painting at 508-598-2424 or complete our online request form.