Marlborough Interior Painting Job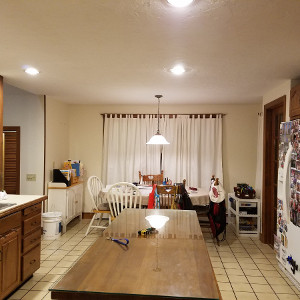 1. Move furniture to center of room & cover with painters plastic.
2. Cover fixtures, cabinets & stained woodwork with plastic protecting them from paint spatter.
3. Sand all surfaces that are being painted for proper adhesion.
4. Wipe dust off of all surfaces
5. Repair damaged wall with wall patch
6. Clean all dirty base board heaters before sanding
7. Prime & paint base heaters two coats
8. Paint ceiling two coats
9. Prime & Paint walls two coats
10. Clean jobsite
If you need a professional Marlborough painting contractor for a project like fixing water stains on ceilings, please call Frank Demore Painting at 508-598-2424 or complete our online request form.