Your Expert Local Painting Contractors
When you are weighing your options for a local residential painting contractor, your number one priority should be quality. This is why so many savvy homeowners make the wise choice to call on Frank Demore Painting, to get the job done. Since 1998, our name has been synonymous with excellence, in all that we do.
Yet our family history in this type of service industry spans back well over a century. As a family owned and operated business, we take great pride in our ability to make the needs of our clients our number one priority. From interior and exterior painting to refinishing to power washing, we do it all.
In fact, we even do windows! If it cleans, repairs or improves your home, we want to be able to take care of it for you. Don't just take our word for it, let us show you in person how we have earned the impeccable reputation that we have.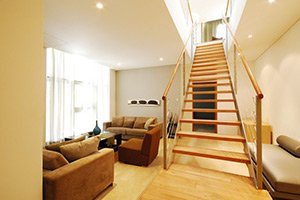 Interior Painting
The inside of your home is what sets the mood for the space you and your family will spend so much time in. No matter what your design aesthetics are, you want to create an interior that feels welcoming and tranquil. At Frank Demore Painting, our job is not only to provide you with the skilled interior painting services required, but to also help offer guidance so you make good color choices.
Some homeowners know exactly the look they want to create, and the paint colors they want to use to achieve this look. Others just know they want quality workmanship. Our job is to help every type of client end up with results that they can live with, and love, for years to come.
Making your interior look good is also about other essential services such as drywall repair and refinishing. So, you will be glad to know that we offer this type of work, as well. Providing you with total customer satisfaction is our number one priority. Get in touch with us today so that we can get started transforming your home's interior from ordinary to extraordinary.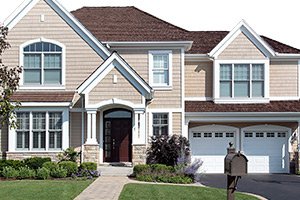 Exterior Painting
The exterior of your home is no less important. This is what offers curb appeal and makes a good first impression. So it only makes sense that you should want to ensure that you get the finest in quality painting work, for both inside and outside your home.
Frank Demore Painting uses only the finest brand names in the industry, such as Benjamin Moore, in order to get the desired results with exterior painting in Hudson, MA and the surrounding areas. Choice products paired with skilled and precise workmanship is what ends up leading to excellence in final results. Don't just take our word for it; give us a call today so that we can help change the look of the outside of your home.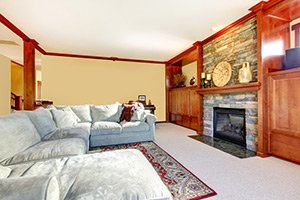 Wood Staining
Wood staining is essential for improving the look of your wood surfaces, as well as protecting them. Getting expert workmanship is the key to optimal performance and maximum longevity, for your wood surfaces. Wood enhances a home so much, but only if you are able to keep it in tiptop shape.
Too many homeowners think they have to choose between quality results and affordable pricing. Yet savvy homeowners know that the name to rely on for getting the best of both worlds is our team. We take this line of work seriously, and it shows in the results we get for every job.
Why Choose Frank Demore Painting
At Frank Demore Painting, we are committed to excellence in all that we do. From the products we use to our consultation services to the work we carry out, nothing but the finest will suffice.
When you need a skilled house painter in the Hudson, MA area or nearby, you can trust in us. The good news is that even if you need repair, cleaning or other types of essential home improvement work, our name is the one to rely on. When we say "You Get More With Demore" we mean it!
Services Our Painting Contractors Provide
Recent Articles
How Professional Power Washing Services Will Improve Your Home - Your Lincoln home is your biggest investment so you want to be able to take the best care of it, as possible. Keeping it looking good and free from potentially harmful contaminants is an essential part of maintenance and upkeep. Yet this is not the type of thing that you can keep up with, on your own. You need a professional contractor that offers services such as power washing in Lincoln, MA … Read More


Top Reasons to Get Professional Exterior Painting Work Done This Year - Being a Concord homeowner is an honor and a privilege. With ownership also comes great responsibility though. One of those responsibilities is making sure you keep your home looking good, inside and out. A common problem that develops though is that you become oblivious to how the exterior of your home looks, to other people. Hence the reason many homeowners invest in routine exterior painting services in Concord, MA … Read More
If you are looking for a expert painting contractor in Hudson, MA or the surrounding areas, then please call 508-598-2424 or complete our online request form.