Superior Quality Lincoln Painting Contractor Services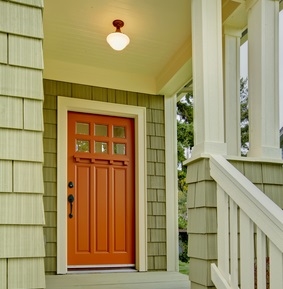 Employing the services of a professional Lincoln painting contractor, for your residential service needs, is the smartest way to get the results that you want. A key aspect of turning your current house into the home of your dreams, is by getting the quality paint job that personalizes this dwelling. The last thing that you want to do is settle for inferior service or attempt to do it yourself.
Make the smart decision to call on the Frank Demore Painting team and get the quality results that will help complete the job. Since 1998, our family owned and operated business has been dedicated to offering clients excellence in workmanship, products, customer care and even pricing. Too many people think they have to sacrifice one of more of these key elements.
Don't ever compromise or settle for less than the best, when it comes to the work invested into your home. We look forward to working with you and ensuring that you get the results that you should be able to expect, from an expert painting contractor. Our belief is to go above and beyond in order to always do it right the first time around.
Expert House Painter in Lincoln
Getting expert work for your interior and exterior painting services is something that you should be able to expect, when you hire a professional house painter in Lincoln, MA. What you also need to know is how you can benefit from finally opting to get this service taken care of:
Every homeowner wants their house to make a great first impression. A fresh coat of paint adds to the curb appeal, for sure. In fact, even if you opt for the same color but want to freshen up the look, this will give the exterior of your home a whole new look.
Quality paint, like the Azek and Benjamin Moore brands we use, also act as a barrier around your home. This helps safeguard your house from the elements, especially extreme conditions like snow and ice. It also assists in aiding against wood eating pests like termites.
Your home is your biggest investment and protecting and beautifying it with a quality paint job is a wise choice to make.
For All Your Lincoln Home Repairs – Call on Frank Demore Painting
Don't keep putting off getting essential repair and home improvement services taken care of, just because you are not sure who to call on. Let Frank Demore Painting provide you with exceptional quality results for both home repair work and painting services in Lincoln. From drywall repairs to popcorn ceiling removal and power washing services, we look forward to working with you and providing you with the superior workmanship you have earned.
If you are looking for a professional painting contractor in Lincoln, MA then please call Frank Demore Painting at 508-598-2424 or complete our online request form.